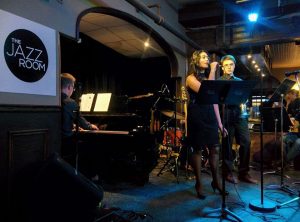 I feel so lucky to be able to run Jazz in the Schools at Cameron Heights. The students are dedicated, talented, funny, and most importantly, supportive of each other. I am so proud of how far they've come this year!
If you're not doing anything tomorrow night (Wednesday, April 12), consider coming out to the Cameron Heights Jazz Night at The Jazz Room. The night also features the amazing work of Marcia Connolly and the Cameron Heights Jazz Bands. You have your pick of attending either the 6:00 or 8:00 show.
Get your tickets here!
Come support arts education and the creativity of young people!