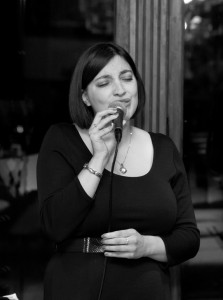 Press Release: "Jazz Then and Now" at The Registry Theatre, Kitchener
Friday, May 5, 2017
Join singer Mary-Catherine Pazzano and the Phoenix Jazz Group for a special double bill concert, "Jazz Then and Now"!
In celebration of Ella Fitzgerald's 100th Birthday, Mary-Catherine will pay homage to The First Lady of Song with some of Fitzgerald's most revered and most loved Great American Songbook repertoire. Mary-Catherine will also preview a couple of songs off of her debut album "You're Gonna Hear From Me", slated for release in October 2017.
Phoenix Jazz Group, led by John McLelland, will showcase some of their original repertoire (composed by McLelland), and featured on their CDs "Extensions" and "Intrinsic Value".
Tickets available here or from me directly.