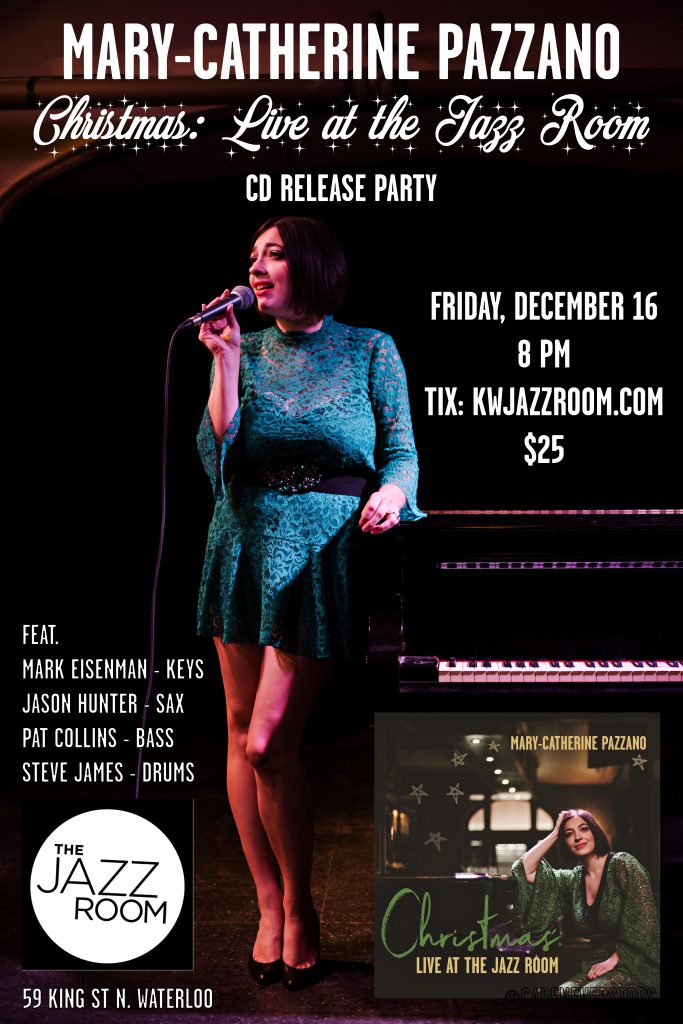 Come and join us for the CD Release Concert of "Christmas: Live at The Jazz Room" AT The Jazz Room in Waterloo (59 King St N) at 8pm on Friday, December 16!
I'll be joined by a fab band:
Mark Eisenman, Piano
Pat Collins, Bass
Jason Hunter, Sax
Steve James, Drums
Tickets are $25 ($15 for age 30 and under) and can be bought here. Don't wait, buy them now to secure your spot!!