Coral Andrews, The Record, January 8, 2016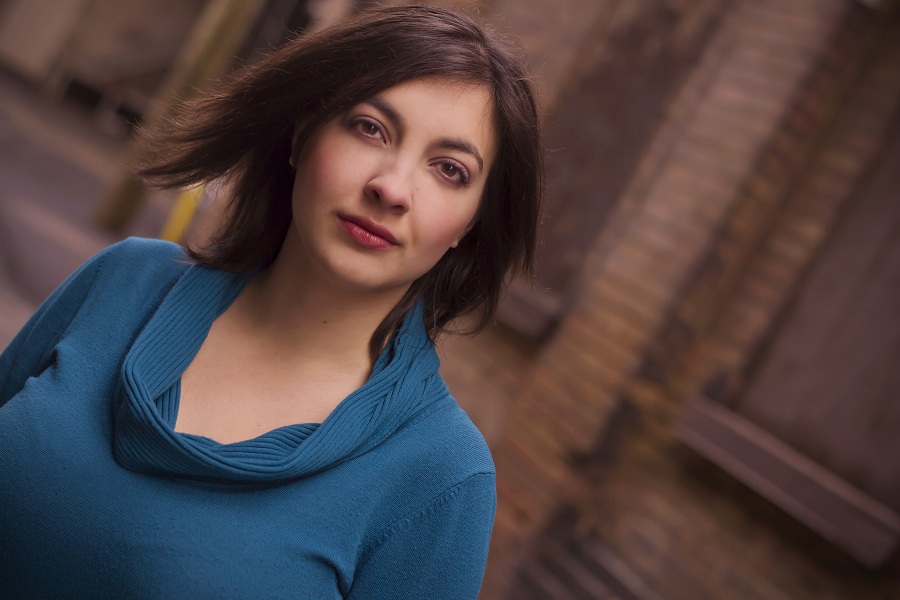 Stylish 1967 movie romance "Two for the Road" chronicles the tumultuous 12-year marriage of Mark Wallace (Albert Finney) and Joanna Wallace (Audrey Hepburn) through a series of exquisite cars and witty non-linear couples vignettes as they journey through married life, from the passionate fast lanes of early love on the French Riviera to his-and-hers emotional potholes in London, England, years later.
"Oh my God. That is one of my favourite movies," exclaims jazz-singer/classic movie buff Mary-Catherine Pazzano.
That's why Pazzano included the film's title love-song in her ballads set list. She loves taking "underperformed little gems" and jazzing them up so they are "a little more hip" for the 21st century.
"Film has always been my jumping point," she notes. "Oh, who wrote that? Cole Porter? Let's look up his library of songs. Then you go down the rabbit hole and never stop," she says with a laugh.
"Sometimes my bass player or piano player will bring a song to me," she said, referring to veteran musician/longtime collaborator John McLelland on keys, in addition to acclaimed bassist Mike Grace, who has played with many jazz legends, from Henry Mancini to Dizzy Gillespie.
"For instance, they introduced me to (1944 Jule Styne/Sammy Cahn composition) 'Guess I'll Hang My Tears Out to Dry,' which I immediately fell in love with because I never knew that song," she admits.
This bittersweet jazz standard, first sung by film actress Jane Withers, comes from a stage show called "Glad to See You" that never made it Broadway. Pazzano makes it her own with a vocally opulent modern interpretation of this classic torch song.
The singer says jazz first caught her attention in high school.
"I studied classically so I did the whole legit training," says Pazzano, also a music teacher who runs jazz workshops and programs in local high schools. "But then immediately after I graduated I started latching on to jazz players (like McLelland) who really helped and mentored me. Then, as the jazzers say, I 'went left' and never went back."
Pazzano, who also studied drama, says singing these standards is like being an actress, be it "scatting" her way through the bossa nova tune "No More Blues," or losing herself in childhood singing idol Judy Garland's beloved classic "Somewhere Over the Rainbow."
"The lyrics are so rich. You get to delve in and find something new in that lyric that works for you. You deliver that to the audience and that is why I think there are so many great recordings of standards that always sound so fresh."
Pazzano, who plays many notable jazz clubs from Toronto's Rex to Guelph's Manhattan's, is also the featured soloist on (McLelland's) Phoenix Jazz Group CD "Intrinsic Values" which comes out in February.
The Jazz Room show featuring McLelland, Grace, and Steve James on drums will showcase songs from "major players and composers" of The Great American Songbook evolving through the decades to the premiere of Pazzano's newer material from sassy uptempo beats to sultry slow-down ballads.
"There is definitely another place that takes over," says Pazzano referring to her performance process. "I am not even sure where that it is. I know that I always feel most at home in that place. You almost go up into this other world. Then you come back down to reality after you are finished singing a song when you are really into it and you are really connected to the lyrics. So I am always trying to imagine where that character will be in that lyric."